BEGINNING NOVEMBER 1, WE HAVE A DAILY DOWNLOAD FOR YOU AND IT'S A KIT YOU WON'T WANT TO MISS. I'll start out the downloads with this mini for you.
In celebration of Ivy Scraps' 1st Birthday, my whole store is 60% off for the whole month of November!!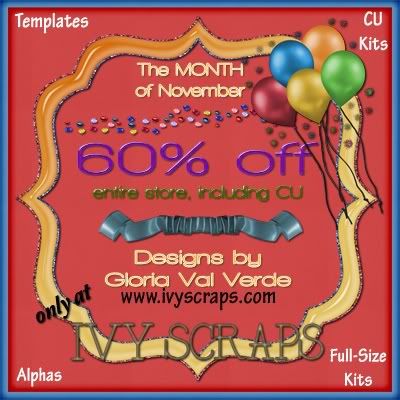 We have lots of great challenges too and we LOVE inspiration from others so hope you will come join in on our fun. I host the Changing Ivy Challenge each month and would so much ENJOY your company.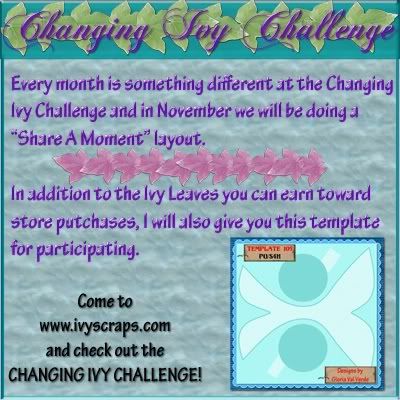 You will find some wonderful collabs for a very reasonable price in our store. In October we made a Masked Elegance kit that is just FAB!! In November we will have a Give Thanks kit that will warm your heart.



This is my part of the November Collab...the ENTIRE Collab is only $3 if you act quick.