I'm going on a business trip, so have posted my challenges at IVY SCRAPS early!
Join my
DESIGNER CHALLENGE
and earn 65% off your ENTIRE PURCHASE!
As part of the challenge I'm offering my EMBROIDER ME kit for 50% off.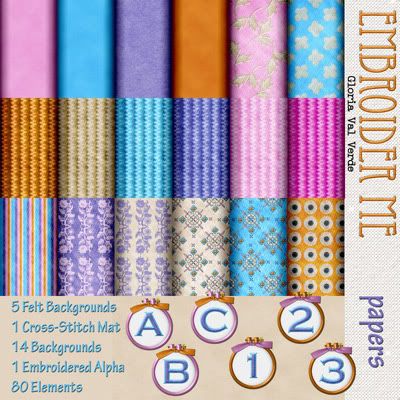 Join my
April Changing Ivy Challenge
and I'll give you this FREE!! I REALLY ENJOY seeing your creations, so hope you'll join in on this month's fun and different challenge!
SNEAK PREVIEW
Starting APRIL 1, you can get my part of the BUNNY HOP Collab Kit on IVY SCRAPS' Ivy Trail, so come back for the link to mine and all other Ivy Scraps' Designers.