My 4-year-old grandson, and the coolest little guy EVER, does NOT like to do anything remotely related to school work...if it doesn't have a motor or involve the water, forget it. If I try he will say, "MaMa, we are NOT doing numbers today!" Well, for Aunt Lindsay Kaden will do ANYTHING, so she was helping him to recognize his letters.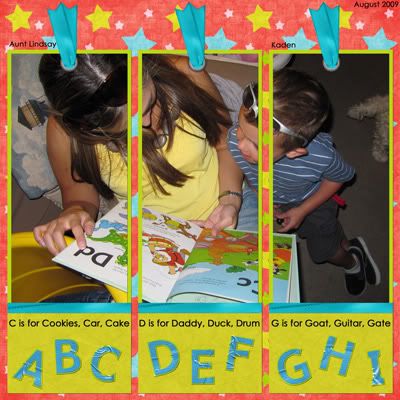 You can get my FREE TEMPLATE her on my blog, just scroll down, it's not too far down.
I used this month's Go Fly A Kite Mega from Moo Two Designs.
THANKS FOR STOPPING BY!
Hugs,
Gloria