Kaden thinks he is a skater and can't wait until the day he can hit the pavement! He loves to wear his suit jacket, he thinks all skaters should...LOL
Journaling Reads:
I'm a 4-year-old skater dude! MaMa lets me put on my skater clothes and skate in the house...how COOL is that! I can't go fast or grind yet, but just you wait and see...I'll be on pavement soon!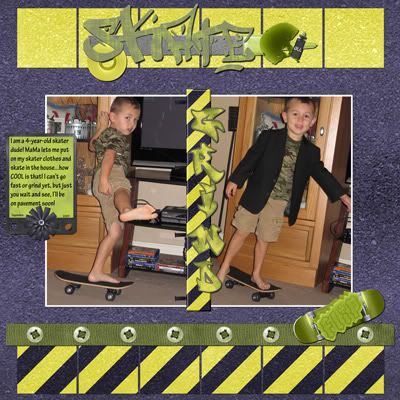 Made with my portion of Moo Two Designs' October Mega Kit...COMING SOON...SKATE PARK
Sneek Peek of my part...