My daughter bred Titan (my grand-dog) and she will get pick of the litter, but how do you pick just one??? How CUTE are they!!!!! 10 healthy yellow labs born on December 30!!!
And this is my son and his wife....Love that photo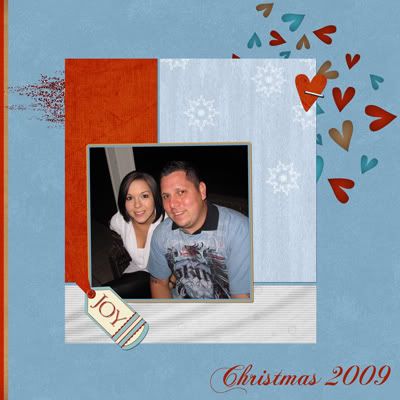 I used Ivy Scraps' (www.ivyscraps.com) December Mega for these layouts with KimB's fun frame.