I made an Add-On to my new IT'S A MAN DAY kit and I'm offering it to anyone who participates in any challenge at
IVY SCRAPS
or
MOO TWO DESIGNS
from now until March 30.
Do any challenge at either forum and post a comment here telling me which challenge you did or email me at goi40@aol.com with the link to your LO participation and I'll send you the links to this Add-On.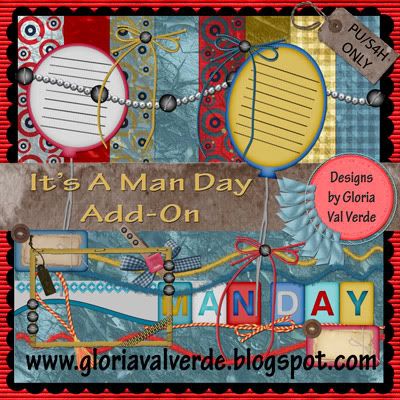 My
IT'S A MAN DAY
kit is
30% OFF THROUGH FEBRUARY 28
at
MOO TWO DESIGNS
and
IVY
SCRAPS.