Beginning on
MAY 23 IVY SCRAPS
is having a Scrapper's Contest. Come on ladies, show us what you have!!! We have an AWESOME kit for you to scrap with ... each week you will be given a portion of the kit and some instructions and at the end of 5 weeks we will have a WINNER!!!
This is the preview of the kit to scrap with...isn't it GREAT?? I know you will want to join in...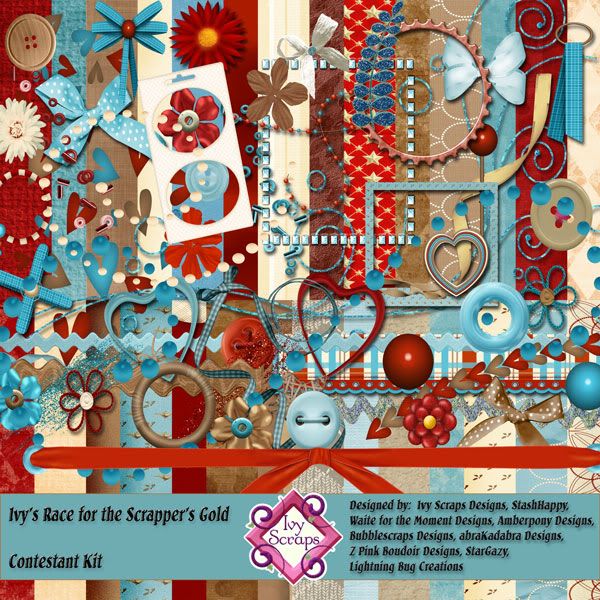 These are layouts I did with the kit....and I WANT MORE INSPIRATION for all of you...so
Please Come and Participate
.